Tweed Iced Tea Raspberry is a naturally flavoured, refreshing iced cannabis tea infused with sativa-dominant THC distillate. Best enjoyed chilled, this thirst quenching iced cannabis tea is the perfect choice to cool off with. Come enjoy the fizz-with 5mg of THC per can.
Size: 355ml
Strain Details:
Form:              Ready to Drink
Plant Type:     Sativa
THC:               5 mg
CBD:               0-1mg
Additional Information: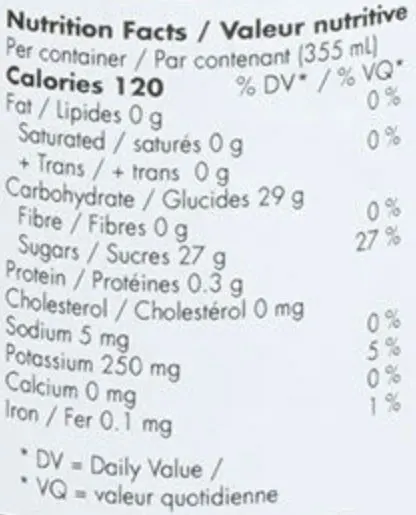 **Due to the fragile nature of glass and its weight we are unable to ship glass bongs/Dab Rigs. All Large glass items are in store pickup ONLY**
Shipment & Delivery Policies
 Orders - How long will my order take to arrive by shipping if I order online?
All orders that are verified and confirmed by 3pm EST (on weekdays) are shipped the next evening, and will arrive in either 3-5 business days (if shipped by Canada Parcel Post)
Please note VapeSuperStore does not ship outside of Canada. 
Delivery times vary by province and by your proximity to a major city. 
During checkout, you will be shown an estimated delivery date, however it is our best approximation based on data from Canada Post, and can be off by +/- 1 working day.

Please note that VapeSuperStore does not take responsibility for items shipped by regular parcel post.  We will send you the tracking number so you are able to track your shipment on line.  
Canada Post Age Requirement
If you order on-line, please be aware that Canada Post will require Proof of Age Photo ID before they release your package. The package will not be delivered directly to your house. You will receive a Parcel Pick-up Notification.